Customer Service Portal
Technical support for websites, computers, servers & internet related issues. For existing customers submit your customer service form below.
(For new customers, please verify your email and contact information in our system to allow our team to help you in the fastest way possible.)
Remote Technical Support
Please fill a customer support ticket and select the issue you are experiencing.  
Elite Hosting Website Changes Form
Click the button and submit a customer service request for our team to implement the website changes you are needing completed. Remember, your elite plan only includes unlimited edits/changes to EXISTING developed pages of your website. All new development is billed at $100/hr based on project needs. 
Computer Issues? Virus? Need Hands On Tech Support?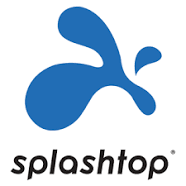 For computer related issues or for clients wanting to learn how to do a task for websites & email, please download our secure Hosting Master's Splash Top Computer Access Tool. You must give permission to HOSTING MASTER INTERNET TEAM who we entrust with our remote access support.
(We bill at $50/hour for remote tech assistance unless the error is involving a system error for a service we are already providing for you.)
More Information 
Our technical support team will reach out to you in the order your ticket was sent into our system. We ask for a 24-48 hour window to help resolve issues that we have to research and respond to. We do resolve issues as they occur and it is likely your issue will be resolved today.
For client emergency please call 480-749-4840 for quick response. 
Please provide the Following if your support issue is not listed as an option:
Issue you are having:
When you are available to fix the problem:
Where the problem is occurring:
(We will first provide text/email support to help you resolve the issue by following step by step instructions at no charge. If that does not work or you would like our team to solve the issue without your assistance we require a screen share download and bill our remote tech support services at $50/hr with a minimum of 1 hour for any technical related issues. (Additional hours will be billed accordingly for remote tech assistance. Initial payment must be completed before our remote technicians begin working on your technical support solution.)
Have Other Business Related Questions?
Join us for virtual Office Hours Every Tuesday: 10:00 am MST